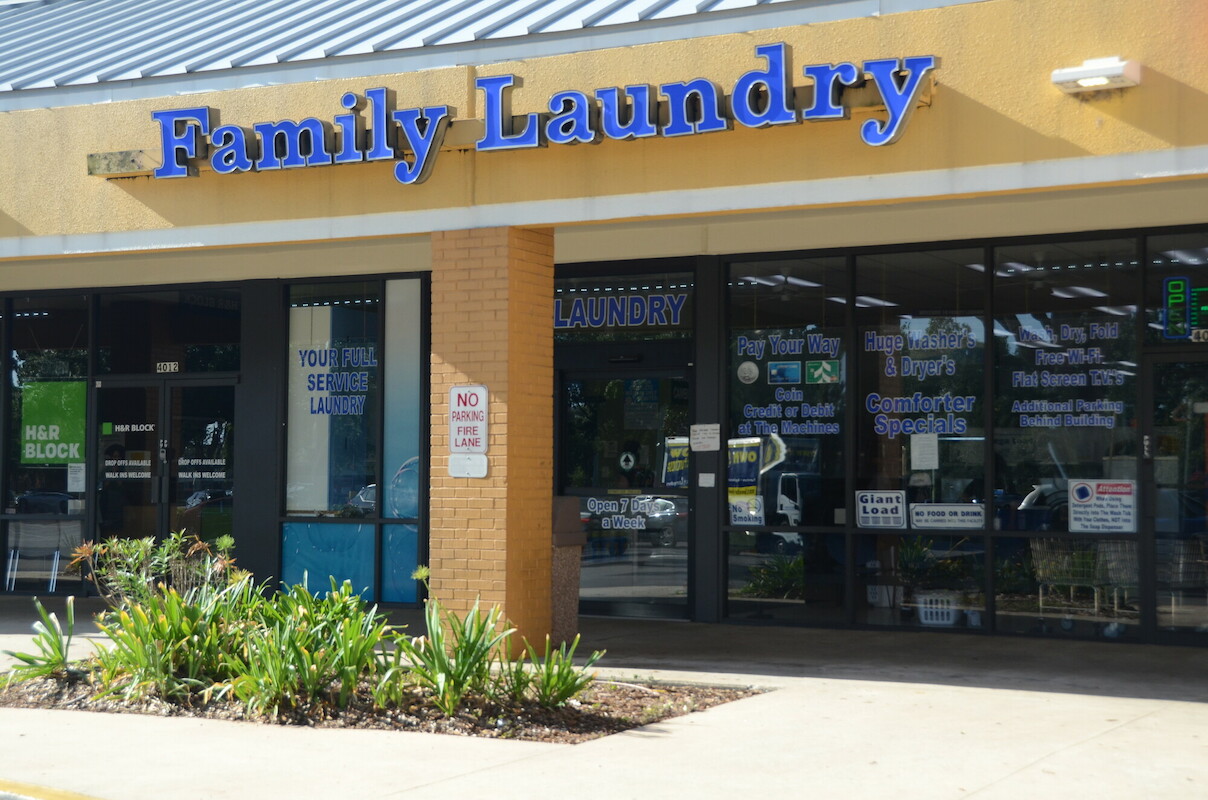 Family Laundry Center, located in Orlando, FL, is the leading laundromat serving Orange County and the surround areas since 2013! Their services include self-service wash, dry and fold, and free Wi-Fi, with attendants on duty to assist customers with whatever they may need.
They started working with us in July of 2020, when they purchased OPTIMA™ and a Google Street View Trusted virtual tour for their business. Their Google Street View Trusted virtual tour provides their customers with the opportunity to virtually walkthrough their business, get familiar with their layout, and plan for their upcoming trip before they ever have to leave the house. Their virtual tour was published in August of 2020, and has been viewed 38,037 times! That means 38,000 potential customers who have looked through their tour when they were ready to make a decision on where to spend their money for laundry services. Not only has their virtual tour brought more only traffic, but it has also boosted their online listings presence. They now sit at a 4.3 star rating with 178 great reviews!
Take a look at their Google Street View Trusted virtual tour below!