OPTIMA™ and GSV IS DESIGNED FOR LAUNDROMAT OWNERS LIKE YOU
The Coin Laundry Association has collaborated with American Marketing & Publishing, LLC (AMP) to offer affordable and practical digital marketing programs for laundry owners to help promote and grow your business. These OPTIMA™ programs include complete and up-to-date business listings on sites such as Google My Business, Yelp, and Bing; mobile-optimized websites; positive reviews being automatically featured on your website; and they provide a dedicated Account Manager to do all the work for you as you get started. To further enhance your website and your business listings, you can add Google Street View to display high-quality photos and a 360° tour of the inside of your store. A Google-certified photographer will conduct the photoshoot and you will receive digital copies of all photos to use in your own marketing materials and your online published tour will be automatically attached to your Google My Business page. The photos will also display in Google Maps and Google Search.
AMP offers many different options for these programs to fit your size, budget, and needs.
OPTIMA

™ HELPS SOLVE THESE COMMON PROBLEMS
Poor visibility in search results for your business name or category
Outdated, poor quality, or inauthentic photos
Incorrect hours or services
Wrong phone number, address, or map location
Poor ranking against your local competitors
Unfair reviews, no reviews, or few reviews
No time or personnel to keep your business listings and profiles "fresh" with relevant new updates, pictures, and seasonal content
Outdated website that does not render well on mobile phones, tablets, or new browsers
Google or Apple Maps pointing customers to an incorrect location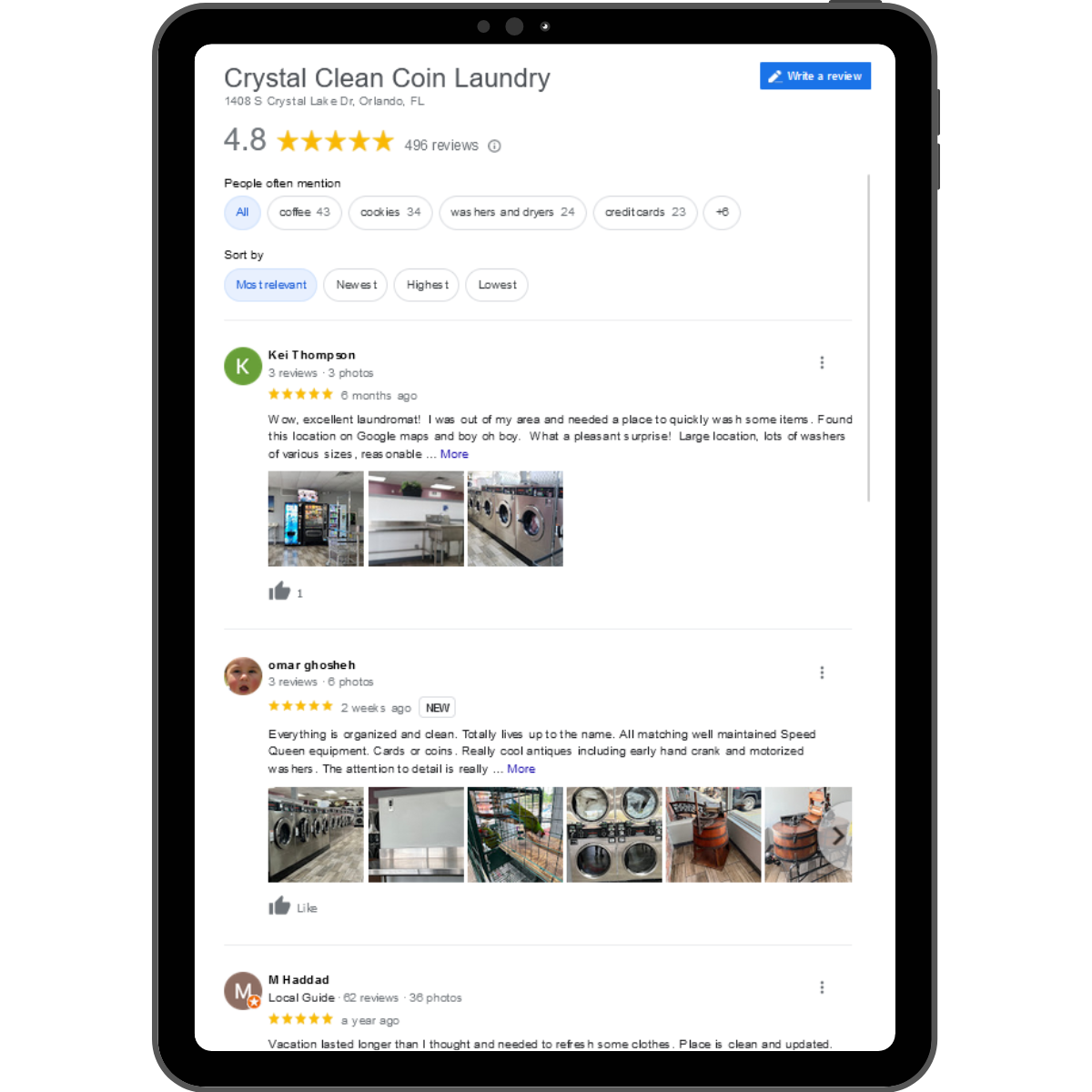 MORE THAN 10,000 CUSTOMERS RELY ON
OPTIMA

™ TO ENHANCE AND IMPROVE THEIR ONLINE VISIBILITY AND REPUTATION